At the Intersection of
Markets & Policy
Insightful Analysis for a Broad Audience,
Directly to Your Inbox
Our mission is to provide sophisticated financial market analysis that is independent, accessible, and actionable for a broad public and private sector audience. We are seeking to widen and deepen the communication channels between the policy community and global financial markets, thereby facilitating more informed policymaking and allocation of public and private resources.
Summary and Price Action Rundown Global risk assets were mixed overnight as sentiment steadies ahead of tomorrow's potentially pivotal US inflation figures. S&P 500 futures are pointing to a slightly higher open after the index recouped early losses on Friday to gain 0.2% and pare the week's losses to 1.1%, … Continue reading "Morning Markets Brief 2-13-2023"
US and EU banking stresses and Fed rate path remine the main drivers of markets, while investors ponder growth prospects. Inflationary pressures show signs of easing while crypto stages a comeback.
SAMPLE PRO SUBSCRIPTION CONTENT
Summary and Price Action Rundown US equities were mixed and Treasuries remained under pressure as economic uncertainty deepens ahead of next week's consequential US inflation, retail sales, and industrial production data. The S&P 500 recouped early losses to gain 0.2% today, upping its gain on the year to 6.5%, though … Continue reading "Afternoon Markets Brief 2-10-2023"
January's blowout US nonfarm numbers roiled Treasury markets and halted the 2023 stock market rally in its tracks, and although markets steadied in the middle of this week, traders began to look to next week's US Consumer Price and Produce Price Index prints with genuine concern. Last month's jobs data … Continue reading "Looking Ahead – More Than Words"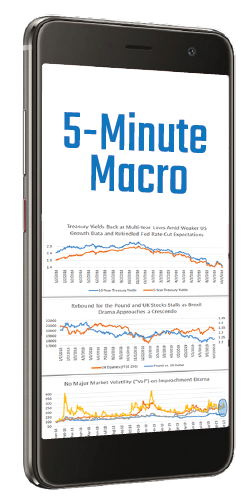 Markets/Policy PRO Package
Gain an informational advantage with the enhanced briefing package, featuring additional intelligence and deeper context; and directly leverage the unique expertise of our team, with bespoke insights, viewpoints, and outlooks to allow decision-makers in the public and private sectors to focus on the issues that truly matter.
Includes:
– Morning Brief (8 am)
– Afternoon Brief (5 pm)
– Five Minute Macro (midday Monday)
– Looking Ahead (midday Friday)
– Market Viewpoint (Sunday)
PLUS! Real Time Coverage of Exceptional Volatility
PLUS! Access to principals for ad hoc inquiries
*Please inquire for flexible subscription pricing options