At the Intersection of
Markets & Policy
Insightful Analysis for a Broad Audience,
Directly to Your Inbox
Our mission is to provide sophisticated financial market analysis that is independent, accessible, and actionable for a broad public and private sector audience. We are seeking to widen and deepen the communication channels between the policy community and global financial markets, thereby facilitating more informed policymaking and allocation of public and private resources.
Summary and Price Action Rundown  Global risk assets are moderately lower this morning as the US and EU add to their sanctions regimes against Russia and more central banks pivot to a tighter stance. S&P 500 futures indicate a 0.3% lower open after the index advanced 0.8% yesterday, paring year-to-date … Continue reading "Morning Markets Brief 4-5-2022"
Recession fears remain as the Fed continues its tightening path as inflation figures remain elevated. Russia's invasion continues to hit global energy and agriculture supply. Finally, Chinese Covid lockdowns persist, and this week brings a host of global PMI data.
SAMPLE PRO SUBSCRIPTION CONTENT
Summary and Price Action Rundown  Global risk assets are steadying this morning after two days of losses as Treasury market volatility eases in the wake of increasingly hawkish guidance from the Federal Reserve. S&P 500 futures indicate a 0.2% higher open after the index lost 1.0% yesterday, deepening year-to-date downside … Continue reading "Afternoon Markets Brief 4-7-2022"
Looking Ahead – The March of Folly   Prior to this week's full-scale Russian invasion of Ukraine, plenty of global security experts (and many less erudite commentators) had predicted that the massive buildup of Russian troops and material on the border would serve as a show of might and warning … Continue reading "Looking Ahead – The March of Folly 2-25-2022"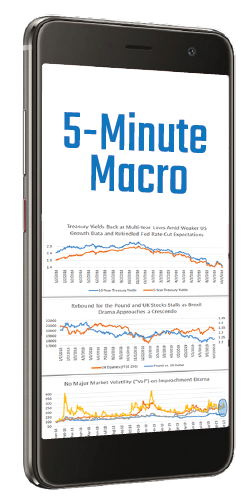 Markets/Policy PRO Package
Gain an informational advantage with the enhanced briefing package, featuring additional intelligence and deeper context; and directly leverage the unique expertise of our team, with bespoke insights, viewpoints, and outlooks to allow decision-makers in the public and private sectors to focus on the issues that truly matter.
Includes:
– Morning Brief (8 am)
– Afternoon Brief (5 pm)
– Five Minute Macro (midday Monday)
– Looking Ahead (midday Friday)
– Market Viewpoint (Sunday)
PLUS! Real Time Coverage of Exceptional Volatility
PLUS! Access to principals for ad hoc inquiries
*Please inquire for flexible subscription pricing options