At the Intersection of
Markets & Policy
Insightful Analysis for a Broad Audience,
Directly to Your Inbox
Our mission is to provide sophisticated financial market analysis that is independent, accessible, and actionable for a broad public and private sector audience. We are seeking to widen and deepen the communication channels between the policy community and global financial markets, thereby facilitating more informed policymaking and allocation of public and private resources.
The stabilization in Treasury yields calms markets while the Biden Administration pushes the Jobs Plan. CPI data tomorrow is in focus along with the beginning  of 1Q 21 earnings season. Finally, geopolitical risks continue to simmer.
SAMPLE PRO SUBSCRIPTION CONTENT
Looking Ahead – Procedural Thriller   Please join us today at 2:30 PM ET for a call on the Biden Administration's American Jobs Plan spending proposals and accompanying tax increases. We will be joined by our colleagues at Hamilton Place Strategies, Meghan Pennington and Bryan DeAngelis. Both have extensive experience … Continue reading "Looking Ahead – Procedural Thriller"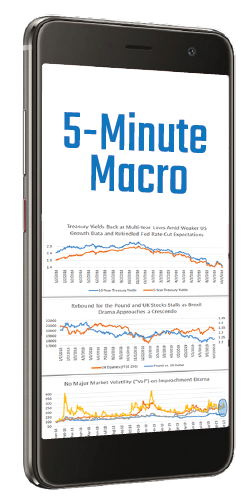 Markets/Policy PRO Package
Gain an informational advantage with the enhanced briefing package, featuring additional intelligence and deeper context; and directly leverage the unique expertise of our team, with bespoke insights, viewpoints, and outlooks to allow decision-makers in the public and private sectors to focus on the issues that truly matter.
Includes:
– Morning Brief (8 am)
– Afternoon Brief (5 pm)
– Five Minute Macro (midday Monday)
– Looking Ahead (midday Friday)
– Market Viewpoint (Sunday)
PLUS! Real Time Coverage of Exceptional Volatility
PLUS! Access to principals for ad hoc inquiries
*Please inquire for flexible subscription pricing options