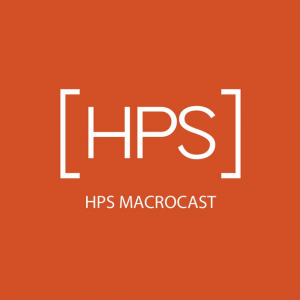 Weekly Podcast Every Friday afternoon
Markets Policy Partners co-produces a weekly podcast series called the HPS Macrocast in partnership with Hamilton Place Strategies (HPS).
Hosted by Markets Policy Partners' John Fagan and Brendan Walsh along with HPS founding partner Tony Fratto,
The Macrocast breaks down the news of the week at the intersection of markets, policy, and economics, providing insightful analysis in a punchy 30 minute format.
Dig into the most pressing macroeconomic trends of the week.
Be a source of information for your friends and family by sitting at the table with government policy advisors and markets experts.
Keep guard of your wealth.
Keep an eye on your financial advisor by knowing the key market/policy risks to your portfolio.
"Our clients are looking for analysis to understand what is driving market trends and what to expect in today's fast-paced policy environment. John, Brendan, and I will bring our perspectives each week on what's shaping current economic news based on our years of experience in the public and private sectors," said Fratto. capabilities at HPS."
The Macrocast is produced in-house at the HPS office in Washington, D.C.
Latest Macrocast: The US Consumer is Soldiering On – On Today's Macrocast, Stratton Kirton, managing director at Penta, joins Brendan and John of Markets Policy Partners to discuss the latest developments in the domestic and global economy. The group starts  by examining the current state of the U.S. retail market, noting that the pandemic trend of a preference for services and experiences over goods persists. The group also previews some of the retail sales trends likely to occur during the holiday shopping season.
Stratton, John, and Brendan also discuss the latest in the crypto industry, including the current perception of the sector in D.C. and how regulators may handle crypto in the coming months. The conversation ends with a section about the state of the global economy following the COP27 and G20 meetings.
Macrocast Special Edition: Breaking down markets with Lyn Alden
In this special edition of the Macrocast, Bob Dewey and Brendan Walsh from Markets Policy Partners interview Lyn Alden, an investment research analyst and one of the most interesting up-and-coming voices in finance. During the conversation, Alden discusses why "financial repression" from the Federal Reserve is likely in coming years, the direction of Bitcoin relative to other cryptocurrencies, and the state of energy markets. This episode is perfect for anyone looking to learn more about the complexities of today's financial markets.