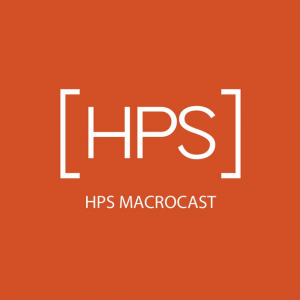 Weekly Podcast Every Friday afternoon
Markets Policy Partners co-produces a weekly podcast series called the HPS Macrocast in partnership with Hamilton Place Strategies (HPS).
Hosted by Markets Policy Partners' John Fagan and Brendan Walsh along with HPS founding partner Tony Fratto,
The Macrocast breaks down the news of the week at the intersection of markets, policy, and economics, providing insightful analysis in a punchy 30 minute format.
Dig into the most pressing macroeconomic trends of the week.
Be a source of information for your friends and family by sitting at the table with government policy advisors and markets experts.
Keep guard of your wealth.
Keep an eye on your financial advisor by knowing the key market/policy risks to your portfolio.
"Our clients are looking for analysis to understand what is driving market trends and what to expect in today's fast-paced policy environment. John, Brendan, and I will bring our perspectives each week on what's shaping current economic news based on our years of experience in the public and private sectors," said Fratto. capabilities at HPS."
The Macrocast is produced in-house at the HPS office in Washington, D.C.
Latest Macrocast: A Whopper of a Report: Unpacking the Latest Jobs Numbers, The Inflation Reduction Act, And Speaker Pelosi's Taiwan Trip – On this episode of the Macrocast, Tony, John, and Brendan are joined by HPS Partner Matt McDonald to discuss the fallout of a bombshell jobs report, which found the U.S. added 528,000 jobs in July. The quartet also shared their thoughts on the myriad of tax provisions in the Inflation Reduction Act before concluding the episode by talking about Speaker Pelosi's historic trip to Taiwan.
Macrocast Special: A Conversation With Megan Greene On The Anti-Inflation Toolkit – In this special edition of the Macrocast, Tony and John welcome Megan Greene, Harvard Kennedy School Senior Fellow and Kroll Institute Global Chief Economist, to the show. Megan expands on her recent column in the Financial Times, where she makes an important point few pundits have acknowledged: There's not much policymakers outside the Federal Reserve can do about inflation. The group walks through various policy responses to inflation and the supply- and demand-driven forces behind rising prices. Plus, the group discusses energy prices, the methodology for measuring inflation, and more.